The perfect sports wheelchair
In this project methods are developed to give wheelchair-bound athletes feedback on their performance, with the purpose to improve themselves and to improve their wheelchair. Videos of wheelchair basketball games were extensively analyzed and measurements were performed using sensors that fit to a sports wheelchair. The methodology is used to study the optimal configuration of the sports wheelchair in wheelchair basketball and can be applied in other wheelchair sports and in regular wheelchair use.
Related Research Themes & Projects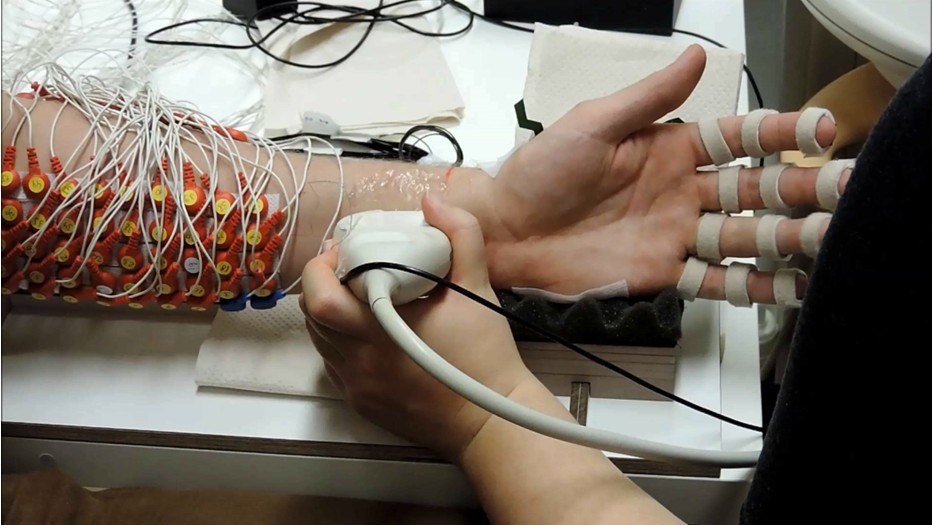 The aim of this project is to assess the contribution of neurophysiological and mechanical characteristics of our neuro-musculo-skeletal system to the limited independence of finger control.
The aim of this project is to develop a system to provide feedback on loading of the arm and key coordination parameters in sports activities such as a tennis stroke, which provides information on the (accumulated) load a, based on power flow models and ligament loading estimates.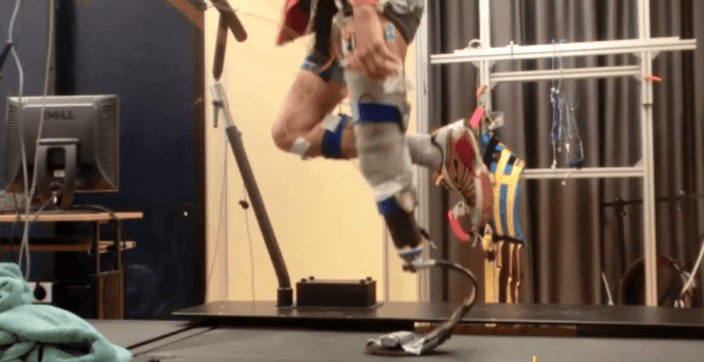 For people with lower limb impairments their running ability can be restored or enhanced using assistive technology that supports this behavior in the leg. For amputees this application is well known as their conventional prosthetic feet are replaced by carbon blades. In a series of projects the properties of running prosthetic and orthotic blades are investigated with specific focus on the question how the interaction between user and blade affects the running performance.