Wearable Robotics: Exo-Aid for augmenting human physical capacities
While exoskeletons for several purposes are entering the market, their use is limited due to immature technology. In a Dutch consortium we are developing exo-aids based on new technology developed in the consortium. The devices will be soft, lightweight, comfortable, intuitive to control, and affordable. They will be designed to augment or restore human motor function. Our role in this consortium is to implement, test, and optimize an exo-aid and its control, with focus on the spine, to support workers during high-precision work (e.g. surgery) and heavy lifting.
Related Research Themes & Projects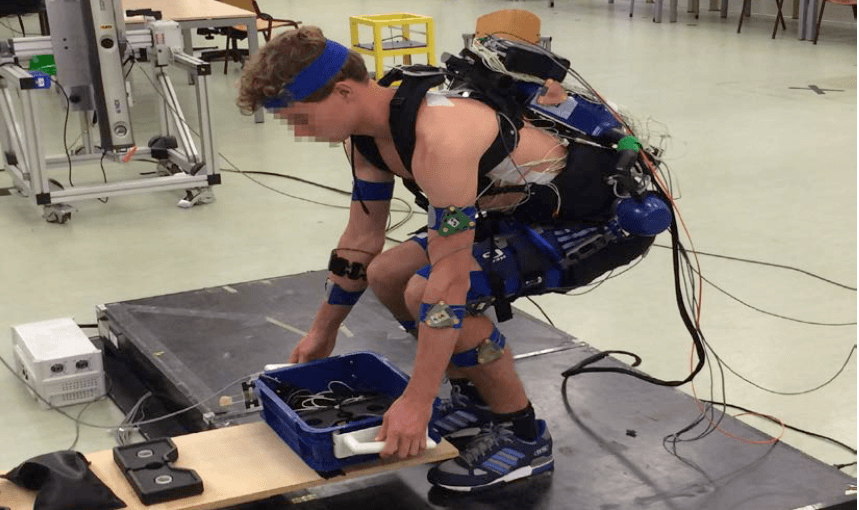 In a European consortium, we are working on development of exoskeleton systems aiming at reduction of back loading in the context of prevention of low-back pain and rehabilitation/training of low-back pain patients. We aim to formulate requirements based on known risk factors for low-back pain. Furthermore, we perform iterative evaluations of prototypes in healthy subjects and patients, to understand how subjects interact with exoskeletons, and how this affects low back pain risk factors, usability and user satisfaction.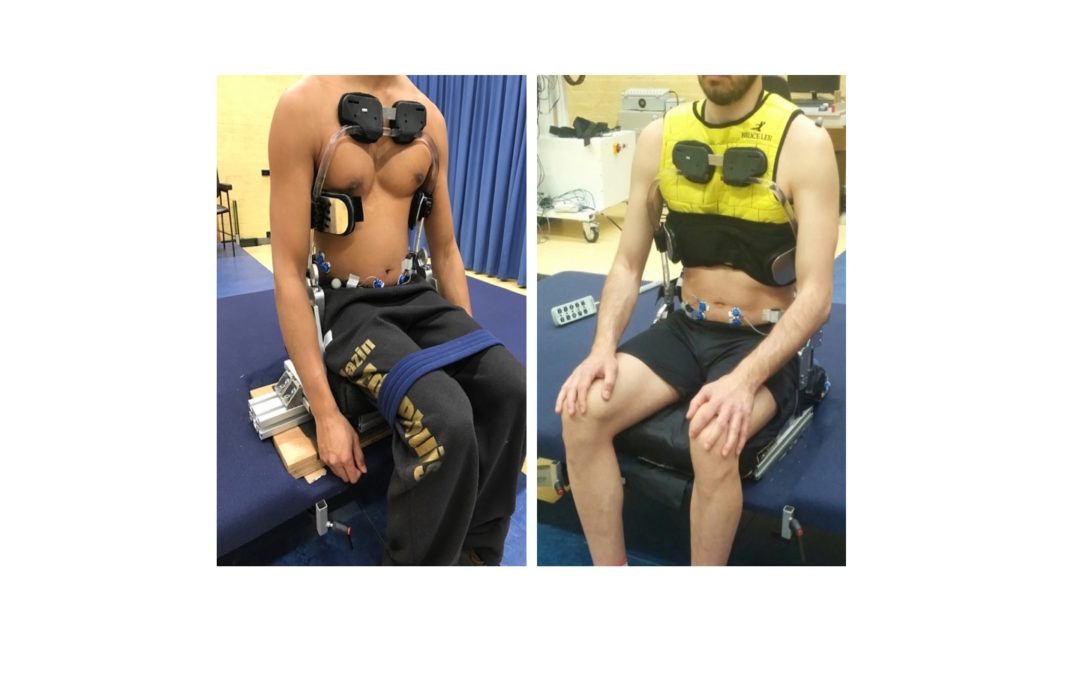 Patients with pareses such as Duchenne Muscle Dystrophy gradually lose control of their muscles and at some point during development of the disease they are unable to stabilize and move their trunk and head. This impedes not just head and trunk function but also arm function. In this project, we aim to develop passive and actuated supports for the trunk and head, and to improve our understanding of key design features that optimize the ability of patients to extend their activities of daily living when using such devices.