Take a look at the work of former PhD students, who started their scientific career in the Neuromechanics section of the Department of Human Movement Sciences.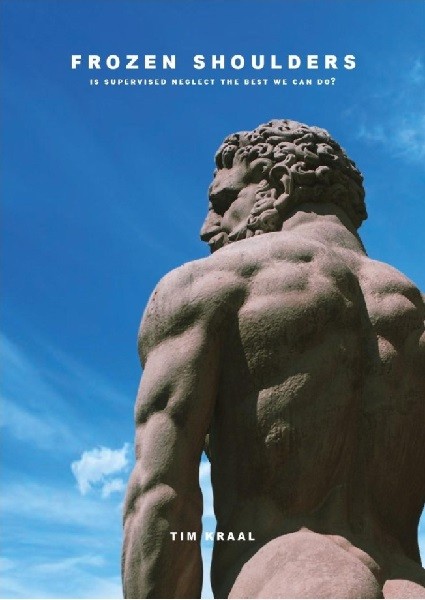 Tim Kraal
Frozen Shoulders – Is supervised neglect the best we can do?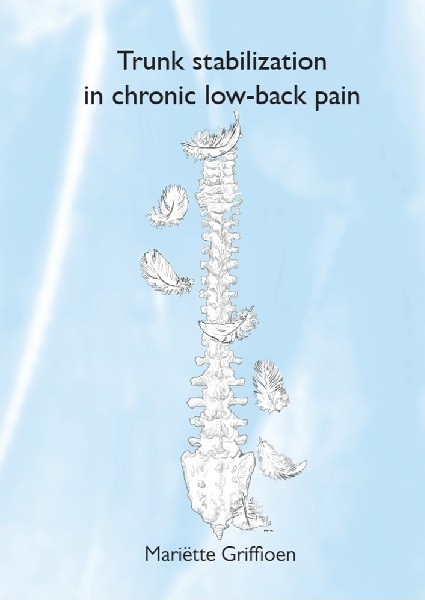 Mariëtte Griffioen
Trunk stabilization in chronic low-back pain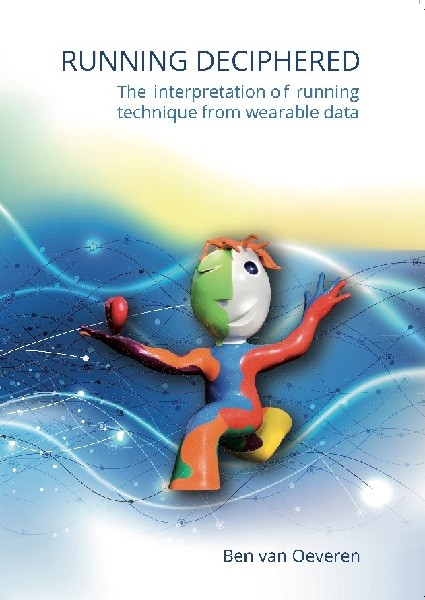 Ben van Oeveren
The interpretation of running technique from wearable data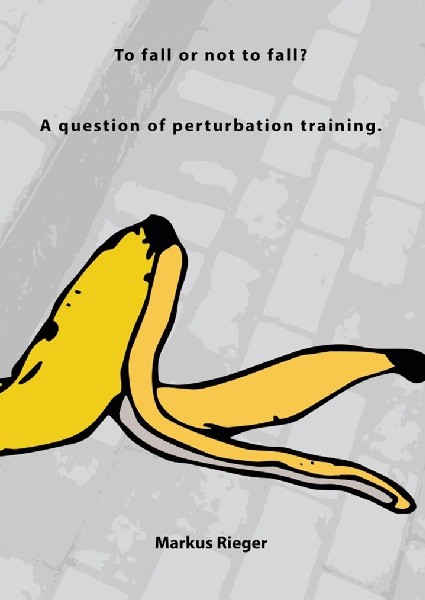 Markus Rieger
To fall or not to fall?A question of perturbation training

Diagnostics, determinants and consequences of poor muscle status during hospitalization
Nick Kluft
The art of selecting adequate movement
Axel Koopman
Biomechanical evaluation of exoskeletons for the prevention of low-back pain
Suey Yeung
Moving forward: Assessing and nourishing the ageing muscle
Jan Louwerens
Evaluating treatment options for calcific tendinitis of the rotator cuff
Robert Jan Hillen
Malunion of the clavicle – An anatomical, biomechanical and clinical study

Saskia Baltrusch
Lifting success of trunk exoskeletons – Bridging the gap between biomechanical solutions and ed-users' perceptions

Rony Ibrahim
Biomechanics of Explosive Sports Skills
Remco J. Baggen
Designing Functional Training Programs to Improve Muscle Characteristics in Older Adults using Electromyography

Arnold Huurnink
Single-Leg Balance Performance in Sports
Duncan Fransz
Jump Landing Performance in Footballers

Erik van der Graaff
Perfecting your Pitch – In search of the perfect baseball pitch and its training

Dynamic support for trunk and neck for persons with progressive muscle weakness related disorders
Laura Peeters
The trunk in neuromuscular disorders: A neglected part of the chain
Maarten Prins
Motor control of the trunk during gait in low back pain
Nathalie van Beek
Understanding finger mechanics and motor control in young and elderly
Mojtaba Mirakhorlo
Understanding fine motor control in young and elderly
EnCarna MICó AMIGO
Time in Parkinson's disease: Clinical and preclinical markers
Elmar Kal
Improving movement automaticity and dual-task performance in people with stroke: a change of focus?
Aijse de Vries
Towards optimised virtual reality interventions for improving balance and muscle strength in healthy elderly
Helga Haberfehlner
Knee joint mechanics and semitendinosus muscle morphology in spastic paresis
Sanne Roeles
The development of a reactive gait assessment – toward identifying risk for falls in older adults
Kaj Emanuel
Towards quantitative functional measures for intervertebral disc degeneration
Annemarie de Witte
Mobility Performance in Wheelchair Basketball
Sigrid Dupan
From Man to Machine –  Neural Control of Fine Hand Movements
Wolbert van den Hoorn
Evaluation of the Dynamical Structures of Postural Control: New Insights into Motor Adaptation in Aging and Pain

Michel Bernabei
Neuromechanical consequences of epimuscular myofascial force transmission
Rob van Lummel
Assessing sit-to-stand for clinical usse
Michiel Punt
Gait stability in stroke survivors – the assessment and training of gait stability in chronic stroke survivors
Maaike Eken
Lower limb muscle endurance and muscle strength in children and adolescents with cerebral palsy
Mona Hichert
User capacities and operation forces – Requirements for body-powered upper-limb prostheses
Mina Arvin
Hip muscle function & mediolateral balance control
Erwin van Maaswinkel
Identifying low-back stabilization in low-back pain and the influence of tactile information
Chris Tijs
Mechanical relevance of linkages the interconnect skeletal muscles
Tessy Luger
Task variation in repetitive manual work
Armaghan Mahmoudian
Identification of risk factors associated with the progression of knee-osteoarthritis: a prospective longitudinal study
Sietse Rispens
A walk on the wild side – fall-risk assessment from daily-life gait
Hamid Abbasi
Walking with knee osteoarthritis
Arno Bisschop
Spinal stability following single level lumbar laminectomy
Linda Eijckelhof
Work-related stressors and neck and upper extremity symptoms – a matter of mechanics?
Paul van Drunen
Low-back stabilization – contribution of co-contraction and proprioceptive, vestibular and visual feedback
Zrinka Potocanac
Quick adjustments of ongoing gait – perturbation in young and older adults
Trienke Ijmker
Balance control in human walking: An energetic perspective
Pieter-Paul Vergroesen
Intervertebral disc biomechanics – Long-term axial loading studies
Luis Eduardo Cofre Lizama
Medio-lateral balance assessment in older adults
Laura HAk
Step by step – stepping strategies to prevent falling while walking
Kim van Schooten
Predicting falls – amount and quality of daily-life gait as risk factors
Henri Kiers
Proprioception – associations with low back pain and physical activity
Tjarco Alta
Reverse Shoulder Arthroplasty, Does it Work?: Kinematic Analyses, Clinical Evaluation and New Developments
Fabio Barbieri
Impact of muscle fatigue on mechanics and motor control of walking
Pieter Coenen
On the origin of back pain
Susanne van Engelen
Structural vibration testing of the lumbar spine – development of a diagnostic tool for assessment of segmental stiffness
Daphne Wezenberg
Optimizing prosthetic gait – Balancing capacity and load
Nienke Debats
Exploratory movements in haptic perception
Nienke Willigenburg
Trunk control in low back pain
Hamid Abbasi
Walking with knee osteoarthritis
Ursina Arnet
Handcycling: a biophysical analysis
Yun-JU Lee
Control of trunk movement: perturbations in cart pushing
Erwin Speklé
Effectiveness of an intervention programme on arm, shoulder and neck symptoms in computer workers
Hu Hai
Motor control and lumbopelvic stability in young healthy women
Tim Bosch
Fatigue and performance in repetitive industrial work
HamID Yakhdani
Gait characteristics in knee osteoarthritis patients before and after knee replacement
Sjoerd Bruijn
Is stability and unstable concept? Quantifying dynamic stability of human locomotion
Martijn Niessen
Shoulder pain after stroke
Gert Faber
Towards ambulatory assessment of spinal loading in the field
Iris Busscher
Development of a non-fusion scoliosis correction device – biomechanical and clinical aspects
Albert van der Veen
Mechanical behaviour of the intervertebral disc under sustained compressive loading
Linda Valent
The effects of hand cycling – On physical capacity in persons with spinal cord injury
Maaike Huysmans
From precision demands to neck and upper extremity pain
Marcel Spanjaard
Gastrocnemius muscle fascile behaviour during stair negotiation
Marit Praagman
Muscle load sharing – An energy-based approach
Luc Selen
Impedance modulation: a mean to copy with neuromuscular noise
Didier Staudenmann
EMG-based muscle force estimation – implications of measurement and analysis techniques
Sietske Aalbersberg
Knees in need – Neuromuscular control of the ACL-deficient knee
Stefan van Dongelen
Upper extremity load during wheelchair-related tasks in subjects with spinal cord injury
Mirjam Pijnappels
Recovery from a trip in young and older adults – mechanics and control of the support limb
Bart Visser
Upper extremity load in low-intensity tasks
Petra van der Burg
Lifting objects – surprised by the mass
Sonja de Groot
Hand rim wheelchair propulsion: biophysical aspects of learning
Huub Maas
Myofascial force transmission: Intra-, inter- and extramuscular pathways
Paul Kuijer
Effectiveness of interventions to reduce workload in refuse collectors
Marielle Stokdijk
Clinical biomechanics of the shoulder and elbow
Marco Hoozemans
Pushing and pulling in relation to musculoskeletal complaints
Han Houdijk
The klapskate – Shifting gears in speed skating
Idsart Kingma
Challenging gravity: the mechanisms of lifting
Michiel de Looze
Mechanics and energetics of repetitive lifting
DirkJan Veeger
Biomechanical aspects of manual wheelchair propulsion
Duration
The average time to conduct the research and compile a thesis was about 4 years. The longest work lasts 8 years, the shortest was finished after 24 months.
Amount
On average the theses cover 170 pages. The longest had 298, the shortest came with 73 pages. All enjoyed reading.
Output
Theses were about 15% purely theoretical, 85% experimental. Many of the works are still lively debated today.
Credits
Thank to all research fellows. For your commitment, your cooperation and contributions to the scientific progress.
Get In Touch.
If you are also interested in a scientific work in Coordination Dynamics at the VU University of Amsterdam,
send us an inquiry and we will get back to you as soon as we can!