Splinting behavior in patients with low-back pain?
It is well established that patients with chronic low-back pain move their trunk different than pain-free individuals during walking and other activities. These altered movement patterns could be the effect of splinting; an increased stiffness of the trunk through co-contraction of trunk muscles or through high reflex gains to avoid large movement excursions. A negative consequence of splinting would be an increased axial load on the spine that could cause damage in the long term. In this project we assess whether splinting causes the observed movement patterns in patients with low-back pain.
Related Research Themes & Projects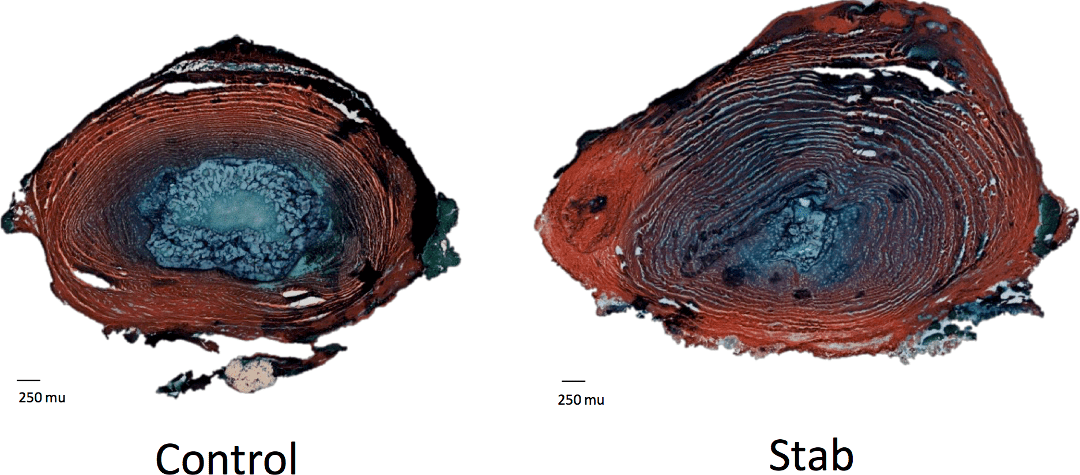 The aim of this project is to understand how the mechanical effects of atrophy of the multifidus muscles, as observed in patients with low-back pain, interact with those of intervertebral disc degeneration. Disc degeneration reduces spine stiffness and may impair control over spine movement. Multifidus atrophy is assumed to result from nociceptive afference from spinal structures and may all negatively affect control over the spine. In turn, reduced control over spine movement may enhance disc degeneration.